【JB站】企业倍数DNA - 上市之路
MYR 99.00
MYR 178.00 -44%
3 hours 30 mins
Johor Bahru
Offered in Mandarin
日期: 19/11/2018 时间: 7:30pm - 11pm 地点: Timev Office, Seminar Hall 61, Jalan Harmonium 35/1 Taman Desa Tebrau 81100 JB 企业倍数DNA - 上市之路 这不仅仅是一场游戏 ! 现在,"为了学习而玩"绝对是一个现代很多人都不能落后的概念。 获得商业学位可以帮助你发展和完善进行商业活动所需的必要技能, 而X-DNA则为你提供了现实的战略和策略,将你的企业带到下一个层次。 在这段时间里,你选择的策略,会变得非常富有或者悲惨地失败。 无论你的选择是什么,你在游戏中的经验将会成为你在现实生活中应用的标靶! 今天你想成为棋子,还是成为下棋的人?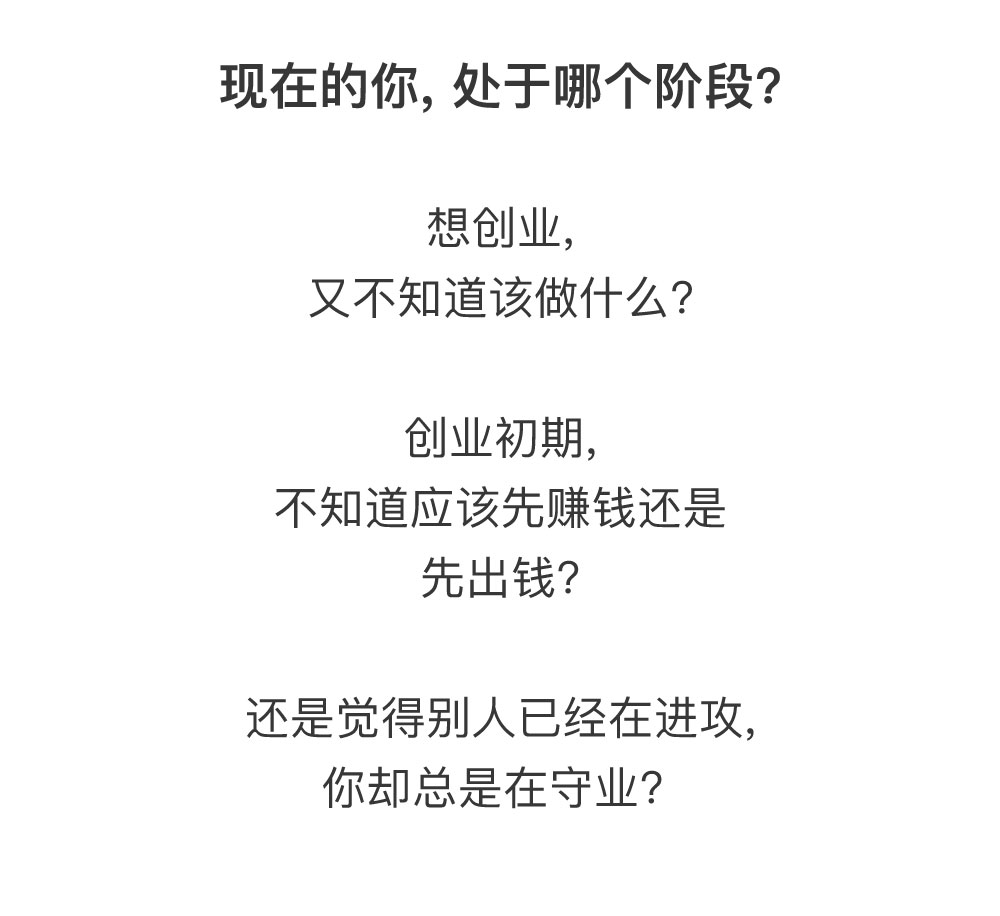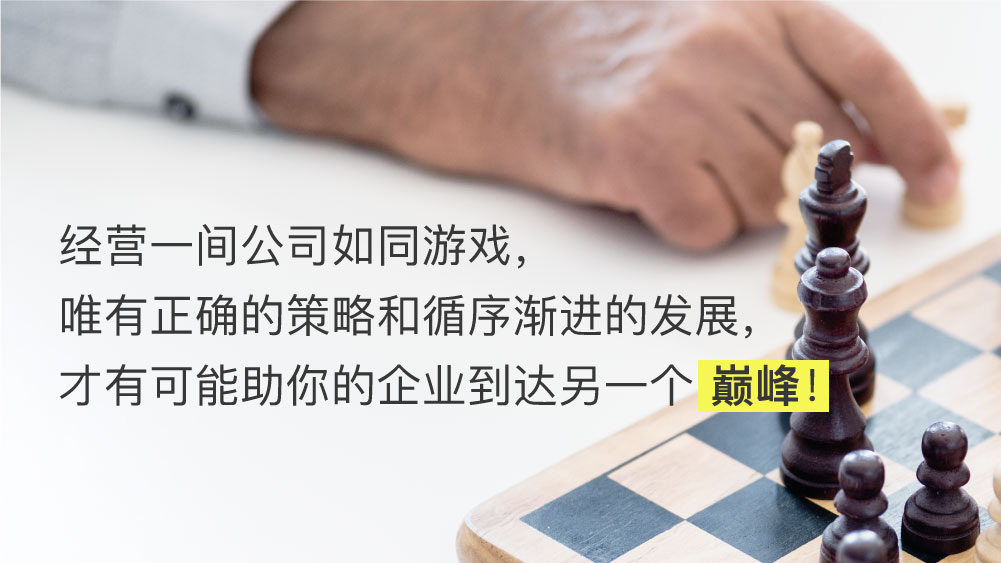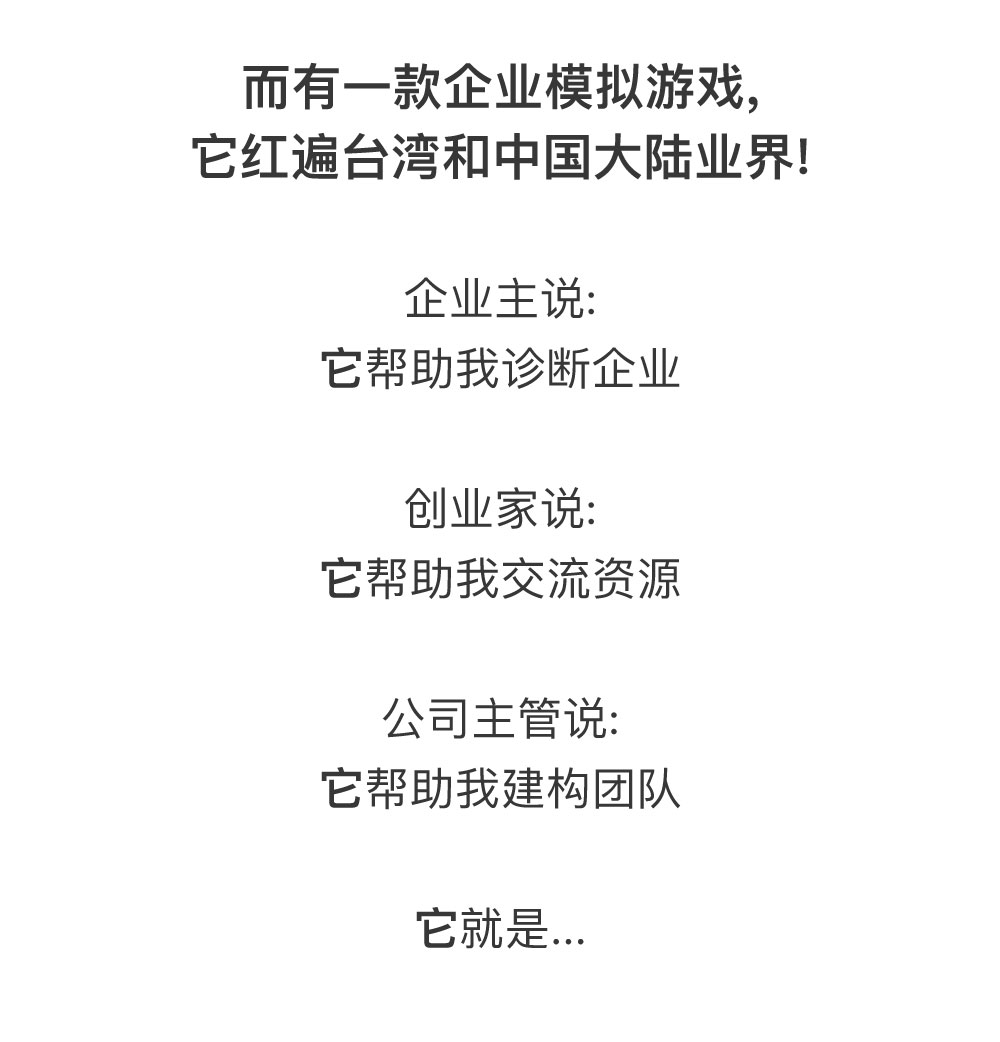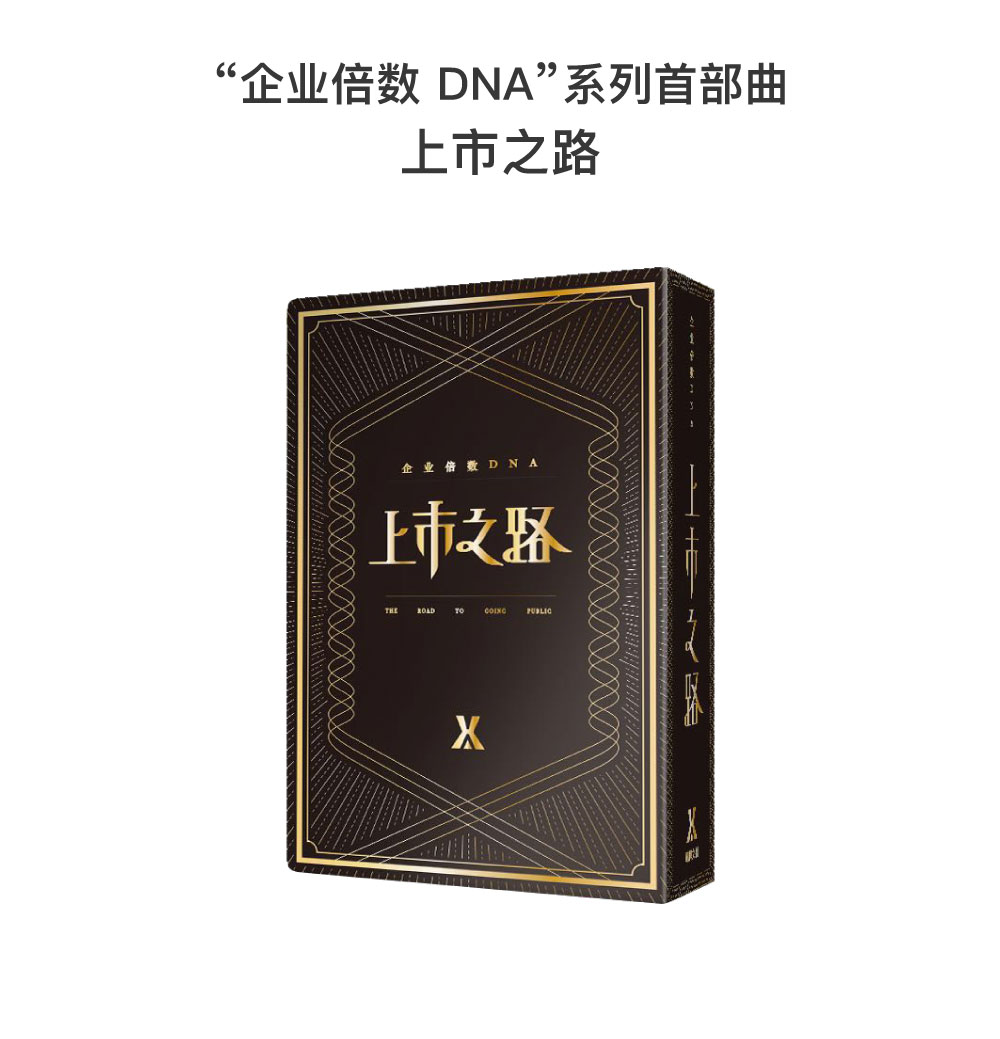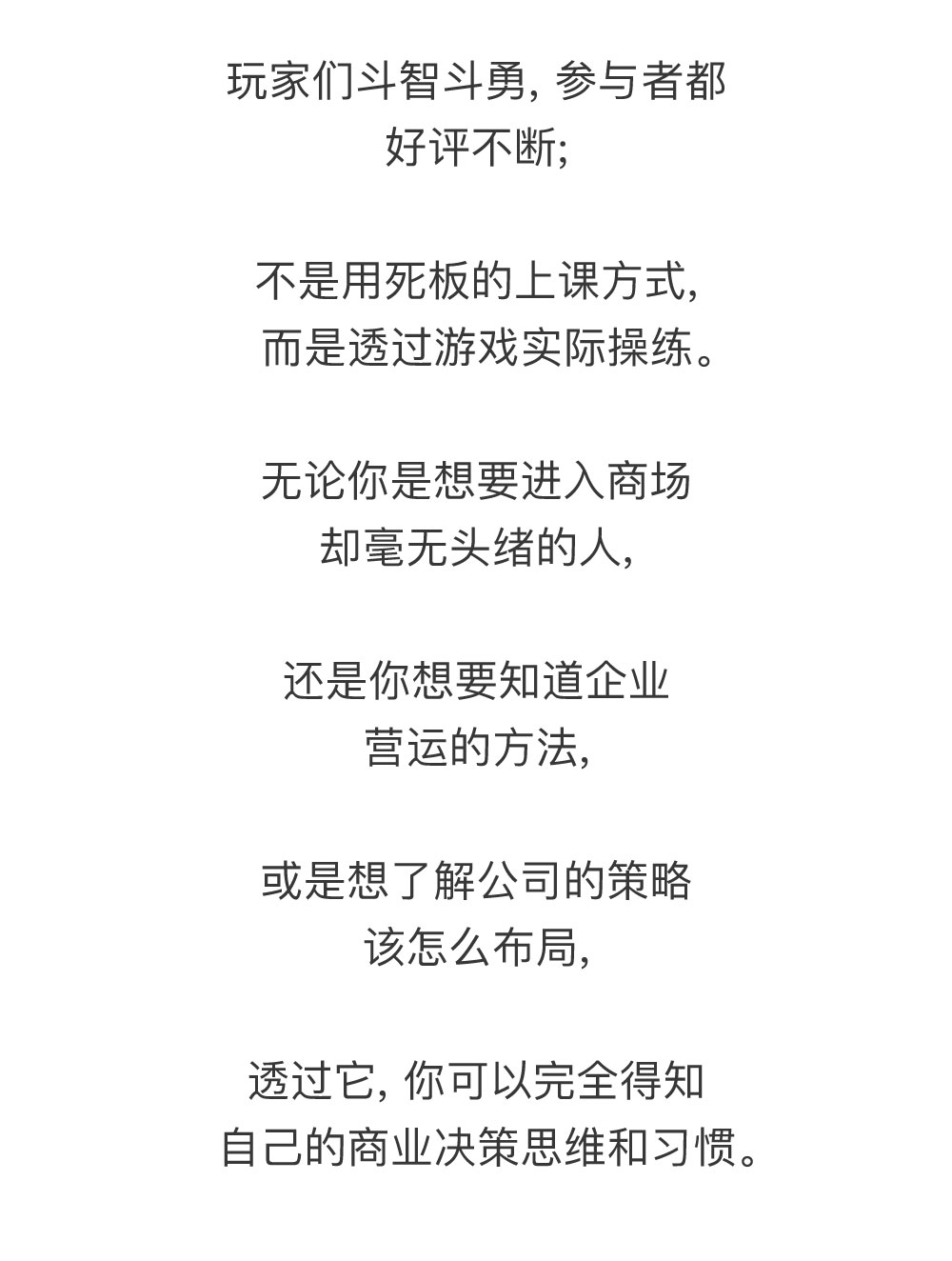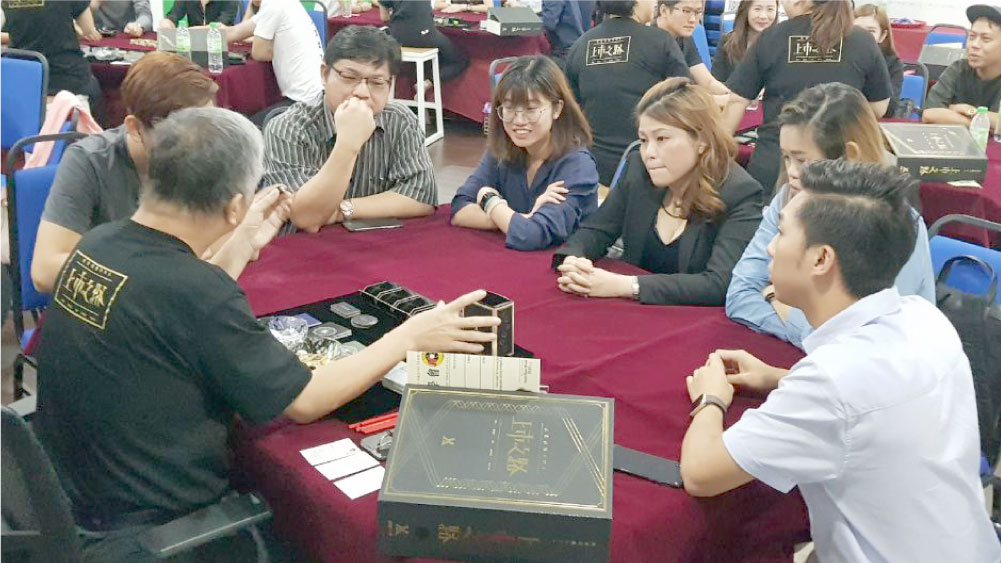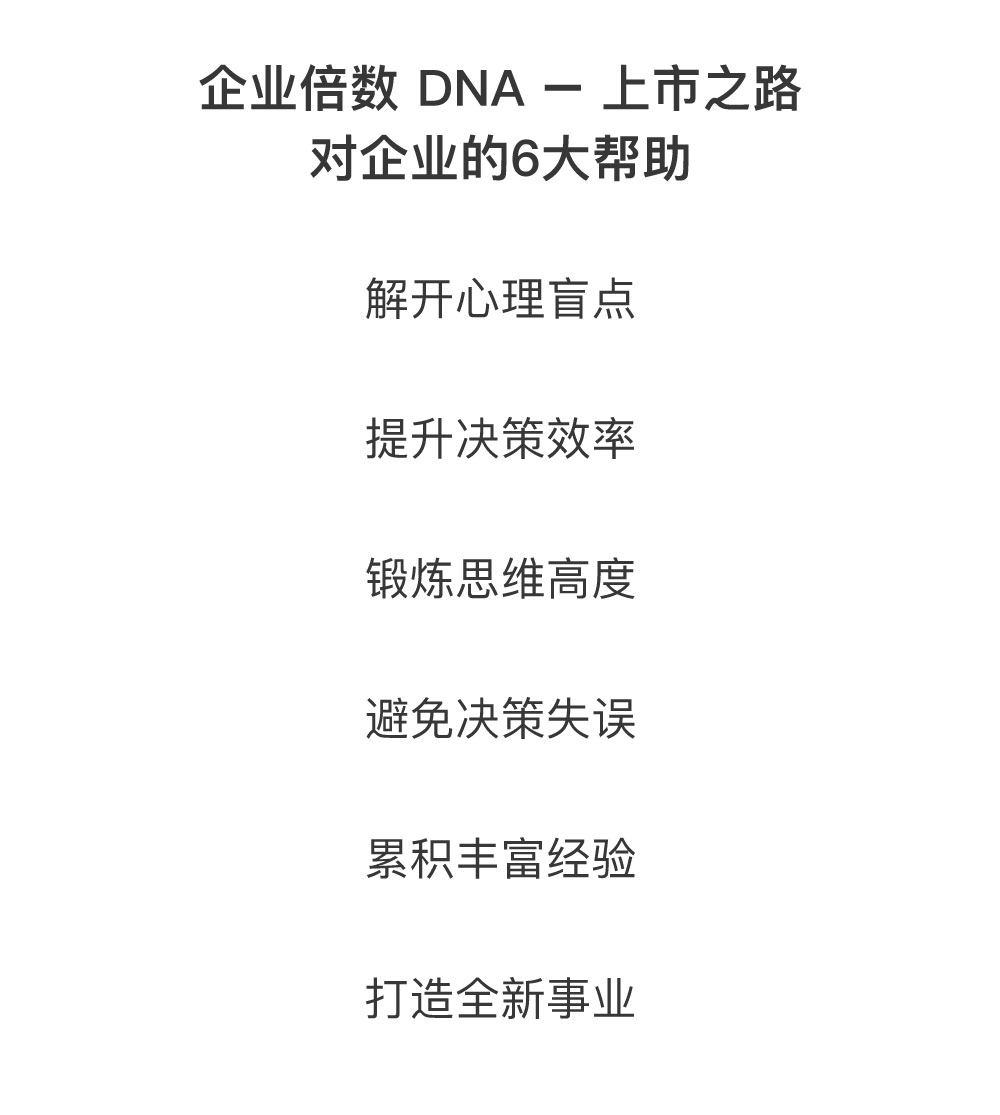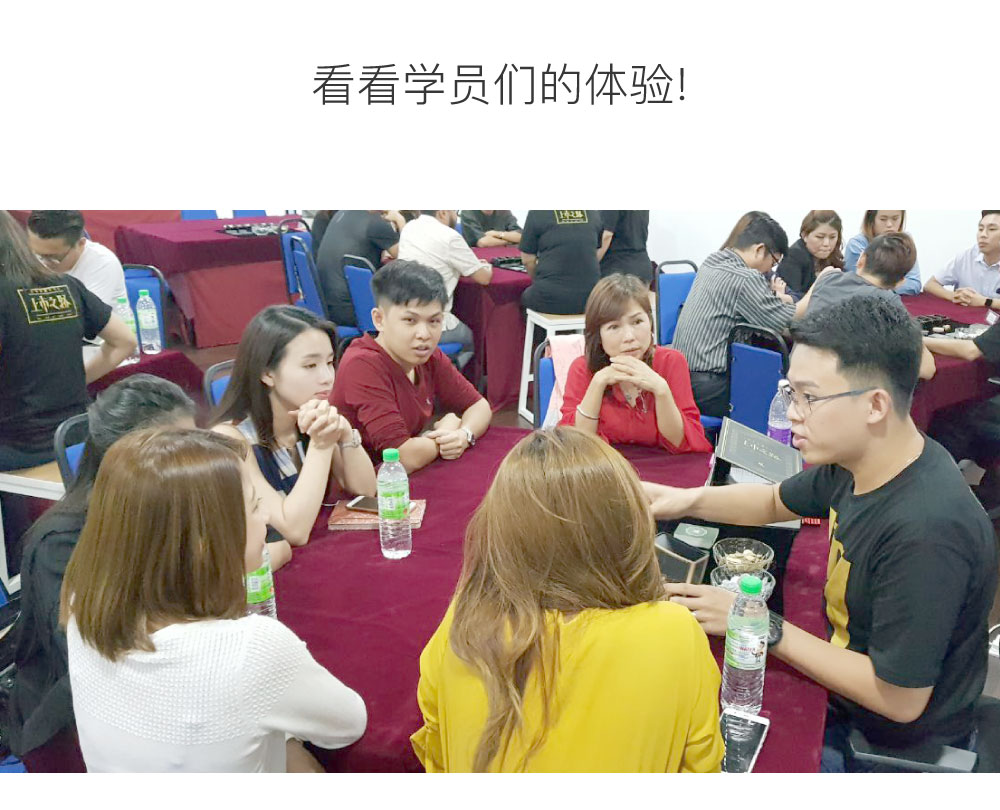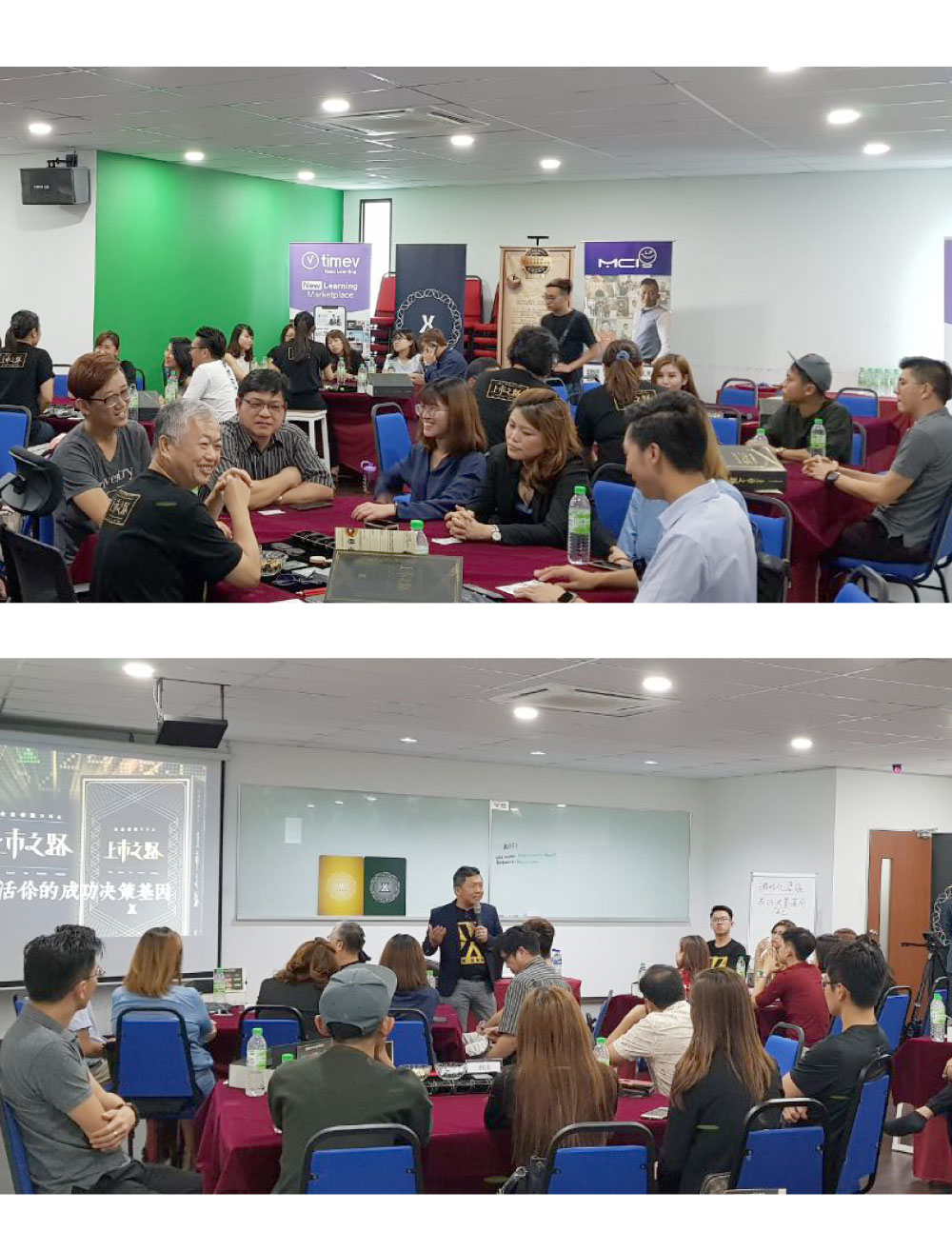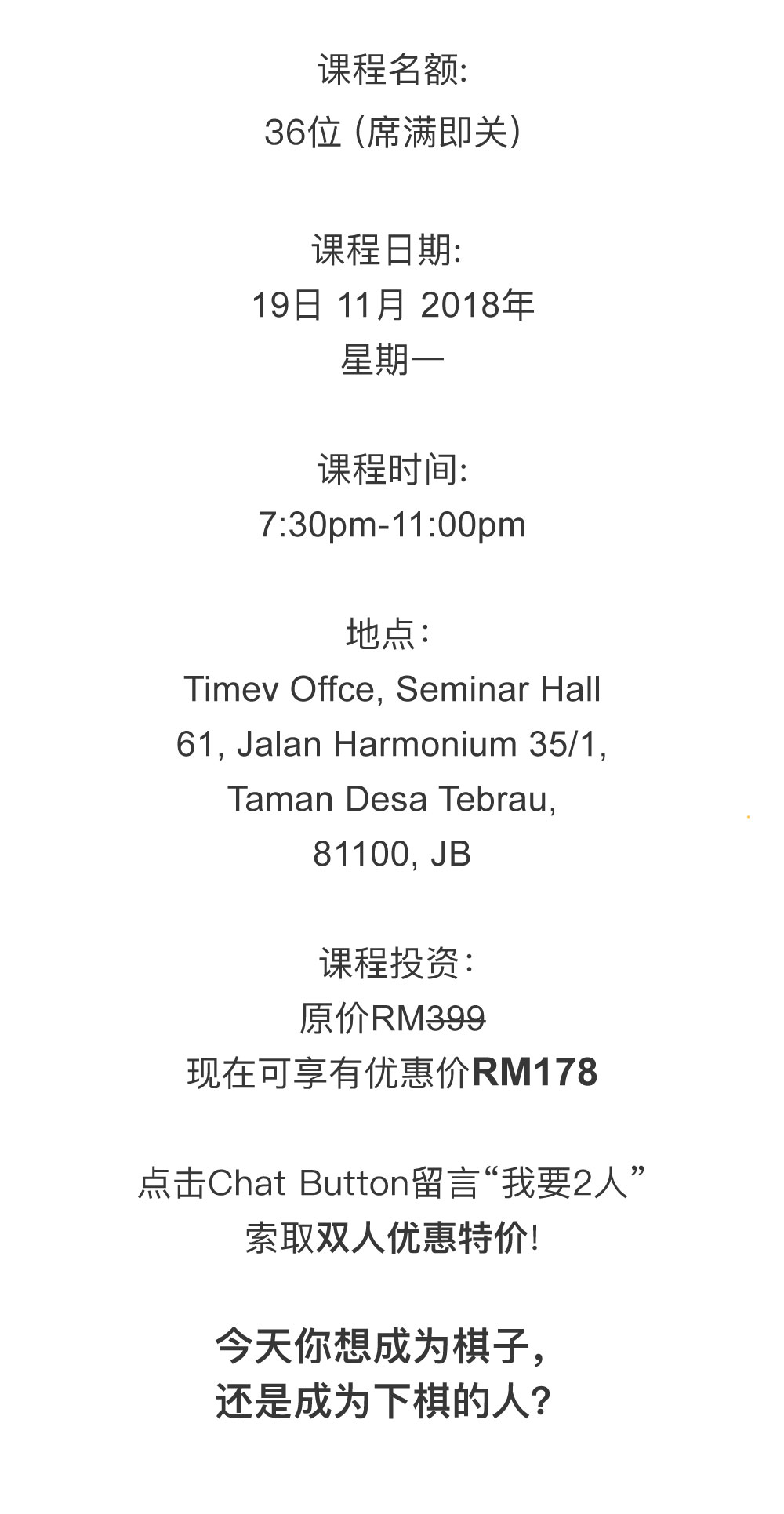 What will student learn?
1. 企业资源管理与决策 2. 企业环境的意识和分析 3. 提升决策效率 4. 锻炼思维高度 5. 避免决策失误
Any certificate/tangible product provided after class
玩家将有机会赢取现金奖 + 1对1 一小时的创业/生意诊断咨询服务
Location
61, Jalan Harmonium 35/1, Taman Desa Tebrau, 81100, JB.
Share to
5 review(s)
Kingsley Chua

2018-10-04

游戏如人生,人生如游戏,我学到很多!很有趣,上市一点都不容易
Chan Shu Lee

2018-08-26

不错的体验,老板与企业家们必上的一堂课,值得推荐💪
Shu Jun Wang

2018-08-26

全新的上市教学方式,有趣又好玩 一堂企业家必上的课,获益良多👏👏👏 极力推荐👍👍👍
Yew Toong

2018-08-26

It's a very interesting class which incorporate practicality and fun to conduct the message of building a business and enterpreneuship in a more easier-to-understand method. Learn a lot through this class and definitely worth recommending to others !
Ket Yee Tan

2018-08-18

It is a fun and very benefit to a person who going to start their own business like me, it expanded my mindset and enrich my knowledge about the market, and it help me more clear about what will influence the success in my business. Overall, I have lots of fun and very good experience with this board game.